Happy Earth Day 2023!
Happy Earth Day from everyone at at MAC Relocations and the entire Wurkwel family. We believe that sustainability is not just a buzzword, but a way of life. We understand that as a business, we have a responsibility to take care of the planet and minimize our impact on it. That's why we have implemented a number of initiatives to ensure that we operate in an environmentally responsible manner.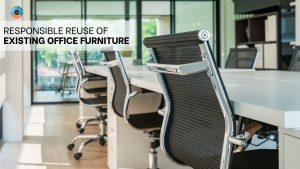 One of our key initiatives is our commitment to recycling. We work with a number of partners to recycle furniture, office equipment, and other materials that would otherwise end up in landfills. By doing so, we not only reduce the amount of waste that we produce, but we also reduce our carbon footprint and conserve natural resources. Each year, Wurkwel diverts over 500 tons of materials from landfills through recycling and repurposing of assets and sells over 800 tons of repurposed pre-owned product. Through these efforts, we are able to save the equivalent in new product production of: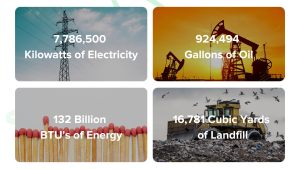 In addition to these initiatives, we have also made a commitment to reduce our energy consumption. We have implemented energy-efficient lighting and heating systems throughout our offices and warehouses, and we continually look for ways to reduce our energy use and emissions.
At MAC Relocations, we are proud of our commitment to sustainability and believe that every business has a responsibility to do its part to protect the environment. We encourage our customers to join us in our efforts to create a more sustainable future by choosing eco-friendly products and recycling whenever possible.
Thank you for reading and we look forward to continuing to do our part in creating a more sustainable world. From pre-move planning to transportation to post-move help, our team is here to see you through your relocation project so you can get back to business as quickly as possible. Contact us anytime to get a free estimate and learn more!