MOVE, STORE, INSTALL AND SAVE
MOVE
MAC Relocations is a Chicago office moving company that knows that the difference between a move and a great move begins with a carefully thought-out plan of action.
Our office moving consultants work closely with your management staff to set and achieve your moving objectives and goals. Our expert movers direct the operation and ensure that you are satisfied with all aspects of your office move. We understand how valuable time is to your business, and with MAC Relocations you can be sure that your regular office business will be up and running in no time.
STORE
We believe all sorts of old clutter has a purpose to serve at some point. It all has a place, but it's definitely outgrown its welcome in your office! You know you'll eventually need those old records. That table. Those file cabinets. But they're in the way now. MAC Relocations provides you quality commercial storage service in Chicago to help you make room.
INSTALL
How many screws, nails and bolts does it take to make your office functional? When you hire MAC Relocations, you won't have to think about it.
Our team of carpenters and installers are craftsmen who will make sure your office furnishings and the environment in which you work operate better than ever.
MAC Relocations understands that whether you're moving into a new space and need your assets reinstalled, just bought new furniture and want it assembled or are reconfiguring your existing space, you need to feel confident that it's all done correctly. Our seasoned professionals take pride in making sure each aspect of your installation is performed solidly and soundly — guaranteed.
SAVE
When you choose MAC Relocations to handle your project from start to finish, not only will you be working with the best team in the business, but you will save money compared to other office movers. Because our team is able to handle all aspects of facility decommissioning, storage, and moving, we keep the labor services reserved to our professional staff. THis reduces overhead costs that you will encounter using other providers.
Our team is committed to providing you the best pricing possible to eliminate your headache and keep your wallet happy.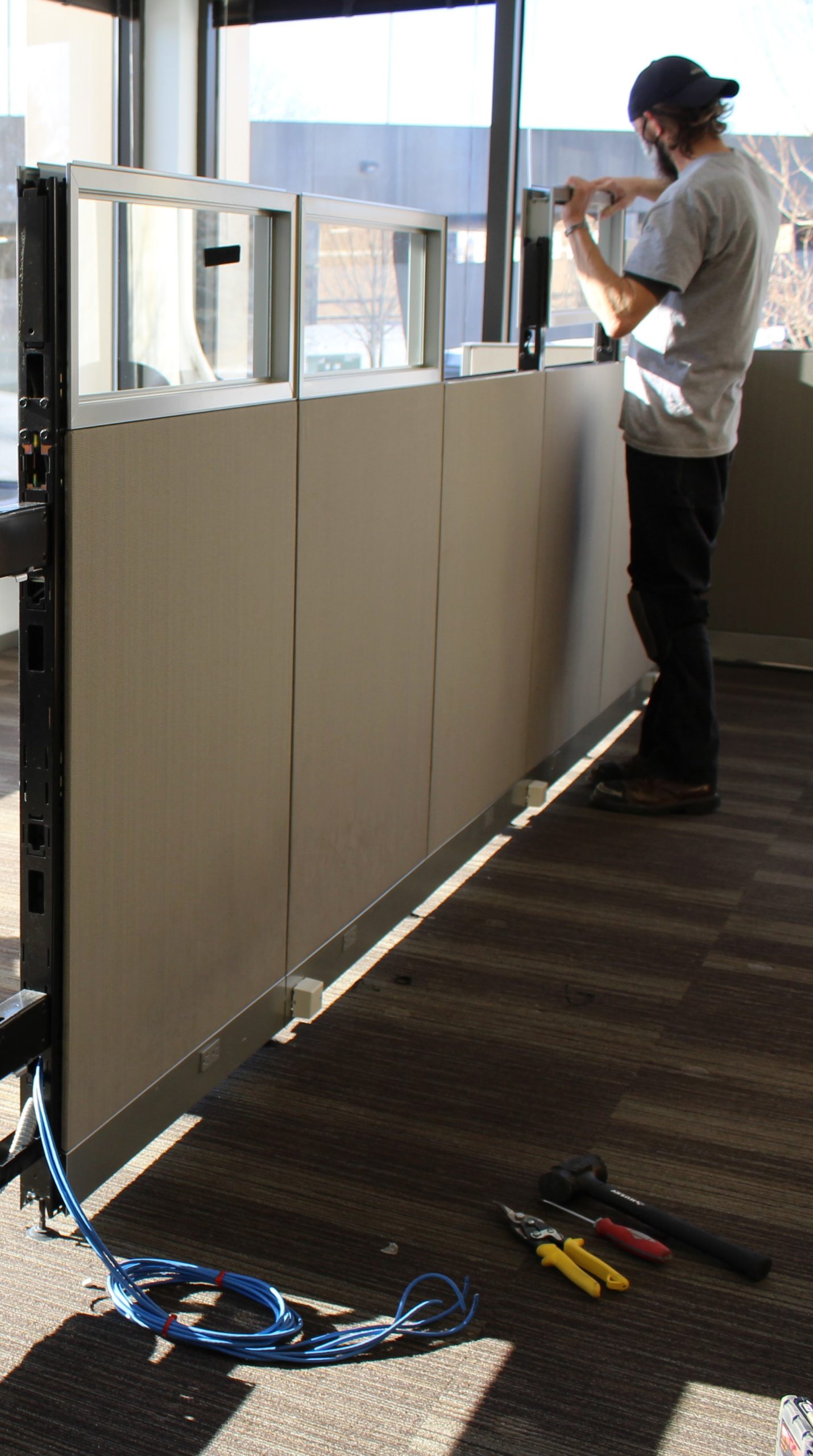 MOVE, STORE, INSTALL AND SAVE CASE STUDY
A local property management company wanted options to disposition furniture assets in a space they were renovating for a client. They turned to MAC Relocations to help them to find cost-effective solutions and implement a strategy resulting in cost savings and furniture reuse. MAC was tasked to remove the office furnishings, temporarily store them and return them when the space was renovated.
MAC's Relocation Consultant first met with the property manager to understand the scope of the project and compile an inventory of furniture items to be removed and stored. We then created an operational plan and budget to meet the project's timeline. Once the project was awarded to MAC Relocations and the project began, we disassembled and carefully packaged all furniture items. Upon removal, the assets were placed into secure storage at MAC's 40,000 Sq. Ft. Chicago Commercial Storage facility.
Once the renovation was completed, MAC Returned to the location. Working closely with the property manager, MAC Relocations staged and installed all of the furniture according to the master layout plan. Prior to project completion, the MAC Relocations team closely inspected and cleaned the furniture. The project was completed on time and under budget with no loss or damage to the furniture. Ultimately, the MAC team saved our client thousands of dollars by reusing its furniture and eliminated over 100 tons of waste.
"What MAC Offered was a seamless transition for us. The ease of having MAC handle the entire project was huge for us. The workers were great and very professional"
– Company President
OUR CLIENTS
From small businesses to multinationals, we've helped hundreds of companies install new office furniture.