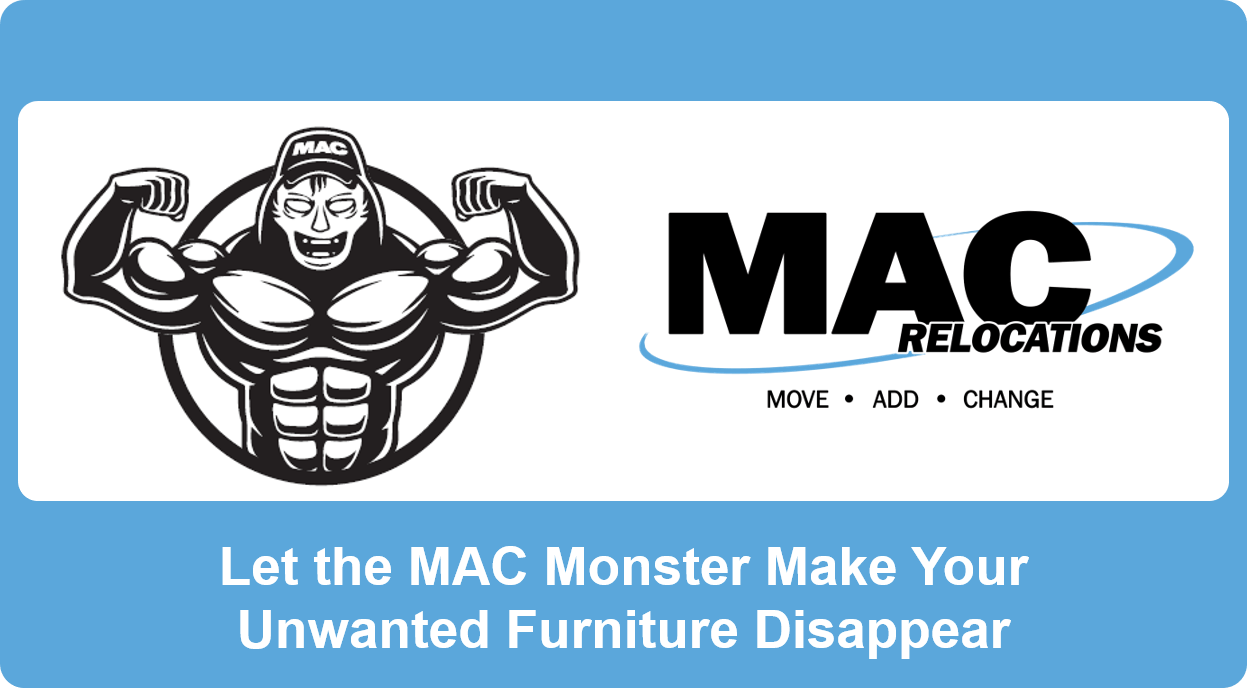 An office that is drowning in unwanted equipment is an unpleasant disaster. An office that has outdated furniture and equipment is a horror story and a hazard for employees. Regardless of your position in your workplace, does that sound familiar to you? Monsters tend to only exist in horror movies and are seen as imaginary creatures that are typically large, ugly, and frightening. Here, at MAC Relocations, we present to you our large, resourceful monster – the MAC Monster. Our trusty companion clears your clutter with ease.
The MAC Monster promises to remove all of your unwanted Office Furniture like office chairs, armchairs, sofas, cubicles, and more! Don't want your computer monitors, your TV's, or other large, heavy items? No worries, the MAC Monster can handle all of it.
MAC Relocations, and our helpful companion, offers services like office decommissioning, clean out, commercial storage, and job site clean-ups. The best part? We also offer competitive pricing and excellent service to the entire Chicagoland area!
MAC Monster not only helps you by removing any unwanted or outdated furniture but is also environmentally conscious. Our environmentally friendly practices make sure your stuff is disposed of or repurposed in a sustainable and responsible way.
Contact MAC Relocations today to learn more about our vast commercial relocation services, and to submit a free online quote.