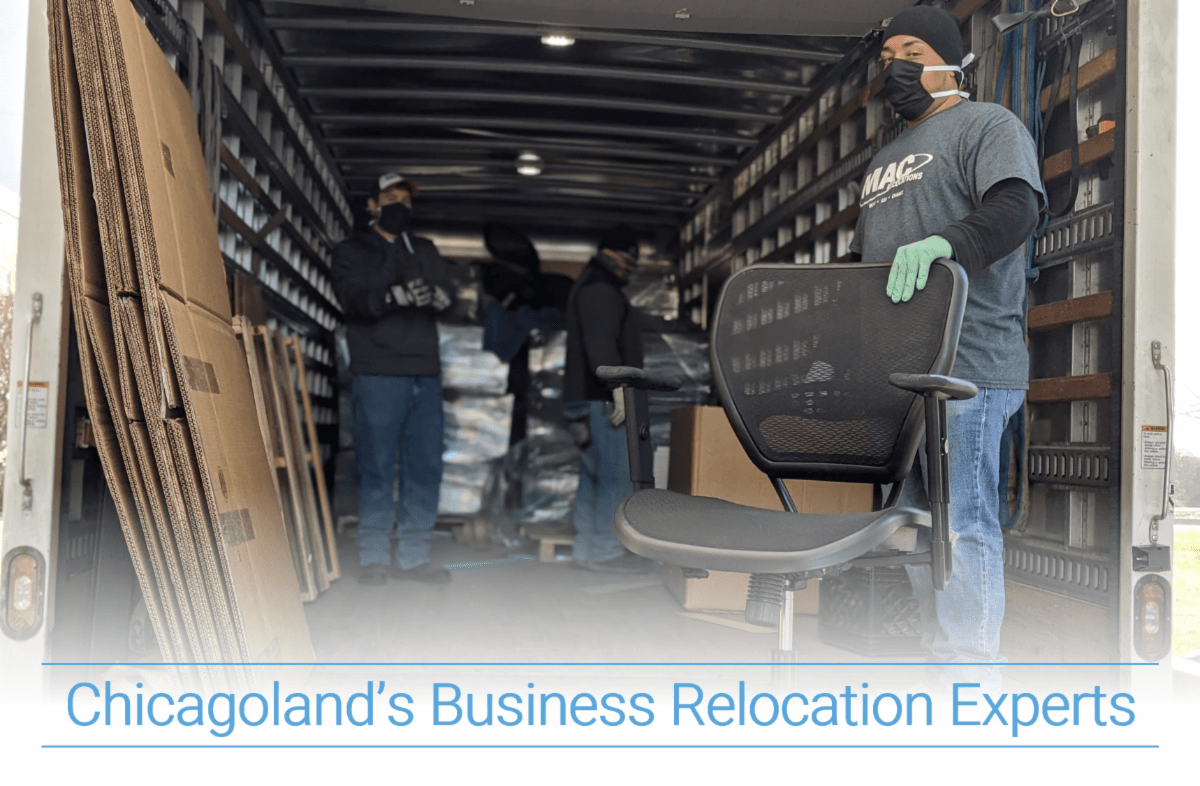 Helping The Chicagoland Healthcare Community

When our team was approached about an opportunity to help furnish and set up a field hospital in the Chicagoland area, we sprung into action. This facility is to be used as a command center for FEMA to set up care facilities in the Metro Chicago area to help accommodate the needs of healthcare workers and patients.
Within 24-hours of being contacted, our team of furniture experts at Office Furniture Center had all 50 sets of desks, chairs and storage pedestals ready to be transported to the facility. The MAC Relocations team was set to install the furniture the following day.

MAC Relocations was on-site the following morning at 8AM to install the required furniture. To keep our employees and clients safe, all MAC Relocations employees wore protective face masks and gloves to help prevent transfer of germs while moving and installing the furniture. Installation was completed later that day and the facility was ready to be occupied.
When the Chicagoland Healthcare community was in need, MAC Relocations was happy and eager to help accommodate their needs. Thank you to all of our local healthcare heroes working tirelessly to ensure all of our safety!
Does your company need help relocating or furnishing your space during these uncertain times? Talk to the experts at MAC Relocations.