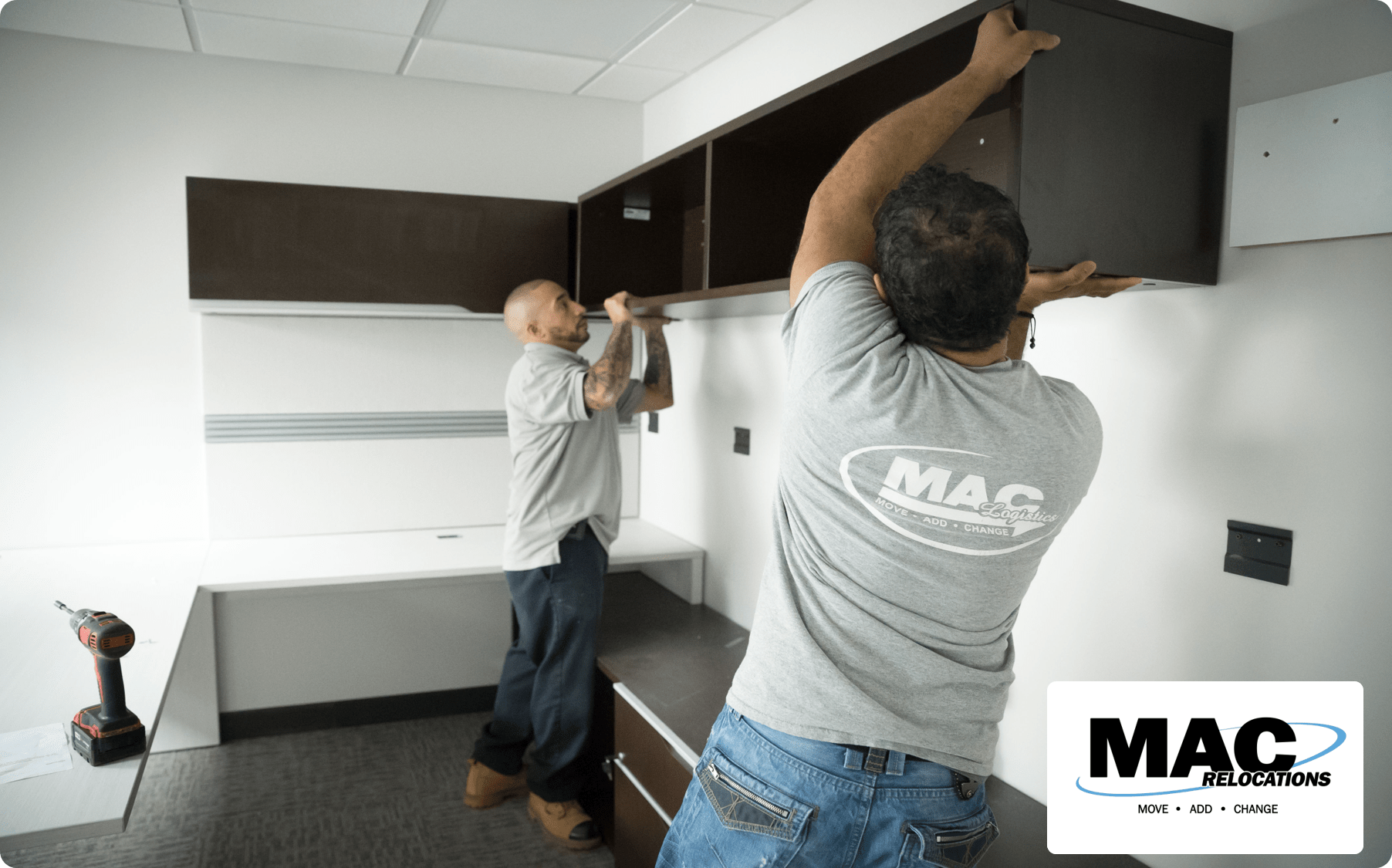 When you think of Chicago, you think of skyscrapers, museums, academic institutions, and a glorious waterfront. All those features make up Chicago but there's one element missing – the people. Over the last few years, MAC Relocations has contributed to helping over 700 companies with their office relocation. MAC Relocations are Chicago office movers who believe in diversity as we've worked with different industries such as manufacturing, technology, and engineering industries. In 2017, Chicago was facing one of the coldest and harshest winters, Haumiller Engineering, based in South Elgin, Illinois, builds custom high-speed automated assembly machines, testing machines, and inspection machines and partnered with MAC Relocations to decommission, relocate and install furniture when it relocated office headquarters.
At MAC Relocations we believe in effectiveness and efficiency as we proudly delivered efficient lead times of the brand-new arrival of furniture Haumiller. Our office movers prioritize the safety of furniture. Backstop Solutions, a software company located in Chicago's Willis Tower, partnered with MAC Relocations to safely remove their office furniture with precision. With the same precision and commitment to the project, our MAC office movers installed 143 Enwork Solano height-adjustable desks and accompanying Humanscale and Encore seating and each staff members' items. With their refreshing office relocation in Chicago's Willis Tower, Backstop Solutions was more than satisfied with the amount of commitment, precision, and efficiency our corporate moving service provides.
MAC Relocations is more than just a commercial moving company. We are Chicago office movers who are diverse and inclusive and your no. 1 choice. Just ask Siemens. Siemens is a multinational manufacturing conglomerate based in Germany that partnered with MAC Relocations to have an office for its healthcare diagnostics division decommissioned. When we were finished with the corporate moving service, MAC left the office 100% ready for the next tenant.
Not only is MAC Relocations the best commercial moving company in Chicago, it's also the most efficient commercial moving company – always ready for you.
Ready for your free estimate? Call 844.444.0130 or fill out the form and one of our relocation specialists will respond promptly.