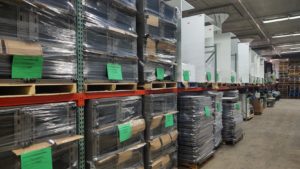 Advantages of Commercial Storage
MAC Relocations is useful for both small and big business owners. Many small business owners, especially those who are just starting out, lack the space they need to store essential items such as supplies, inventory, and spare equipment. Overall, small business owners can use MAC Relocations as a cost-effective way to grow their business. At MAC Relocations we provide short-term and long-term storage in our clean, organized, and secure storage space. Our Chicago warehouse is conveniently located seven miles west of downtown Chicago, making our storage facility an ideal spot for housing your stored assets.
Our space is ideal for storing archives or even seasonal inventory. At MAC Relocations, you are promised security and organization.
Here are some signs that your business might need MAC Relocations:
You are looking to decrease clutter
Worried about security for valuables
Interested in business relocation
In the need for exclusive access
Overall, MAC Relocations is here to provide convenience, flexibility, and organization for your storage needs. Ultimately, serving as an asset to keep your business running smoothly.