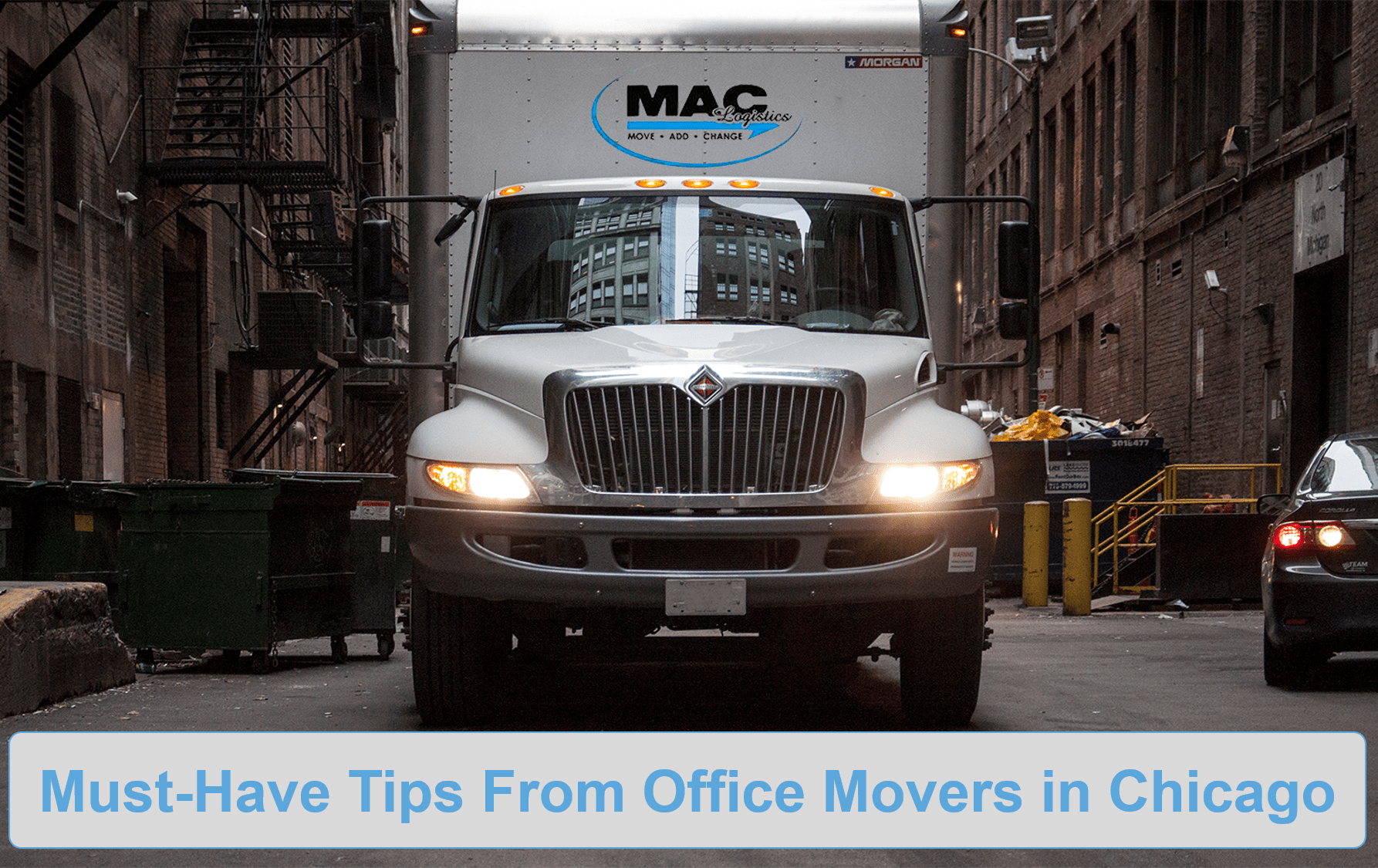 5 Must-Have Tips From Office Movers in Chicago
Moving is an exciting experience as you unlock the doors to a new beginning. Whether you're moving into a new home in Chicago or you and your team are moving into a new office in Chicago, you'll need some tips to embark on this new adventure! The Windy City is full of wonderous joy, providing many advantages like having quality Chicago office movers, MAC Relocations, provide you with a list of those handy tips.
COMMUNICATE. Not only is it helpful to communicate to your employees that your company is considering moving location, but it's also helpful to communicate with office movers for this new office relocation. Also, contact the property managers (at both buildings) to reserve the elevators and loading docks for the appropriate dates and times. By communicating on all ends, you can make the relocation as smooth as possible.
CRITICAL THINKING. By choosing the right corporate moving service, you can ensure that your staff and your office equipment will be placed in the right areas at the new location. For example, plan for the large printer to be placed in the department that needs it the most to maximize office efficiency.
PLAN YOUR MOVE. Coordinate every step of the way. From the moment that you meet with the MAC project manager to discuss move dates to the moment you step into your new office relocation.
REDIRECT & ANNOUNCE. It's important to announce your new office relocation to your customers, your business partners, and even your local post office. By communicating this vital information to your customers and business partners, it allows them to know of your relocation to travel accordingly and efficiently. By also communicating with your local post office, it allows your company's mail to be forwarded/delivered on time.
RELAX. Once the tips above are completed and when the time is finally come to move in, you and your company can finally relax and let Chicago's outstanding office movers get the job done. Not only does MAC Relocations get the job done but they also have years of experience, flexibility, and capabilities under their belt to relocate your office at full satisfaction.

Questions about your office move in Chicago?
Our expert team can help!
Fill out the form below and our team of experts will be in touch.